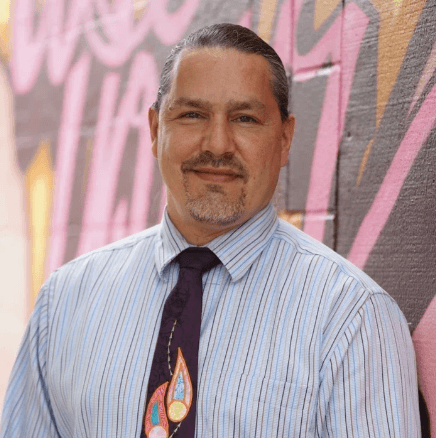 Darek Delille
he/his
Manager of Make Voting A Tradition & Civic Engagement
Bad River Ojibwe
ddelille@nacdi.org
Darek DeLille is Manager of MVAT & Civic Engagement for NACDI. He offers a strong background working with and for Native people in various capacities. Being connected to community members and building lasting personal and professional relationships is something he holds dear.
Possessing years of public service experience and a lifetime of engaging community, Darek is a sound believer in NACDI's mission and is proud to contribute service for the people. He has studied at Fond Du Lac Tribal and Community College, majoring in American Indian Studies. He also owns years of experience working for Native communities in both Minneapolis, and on Fond Du Lac Reservation. Being a reliable leader and comprehensive community facilitator are skills Darek embodies, and is willing to share.
He has found great benefits to his spirituality and what that provides to community work. Darek believes using spiritual connection as a bedrock for which to build, is a great way to begin tasks on shaky soil. He holds unfailing faith in the work, and evident belief in what Native people can accomplish when we work together. Imagining a better tomorrow, working towards change, and striving for equity and equality are some reasons for what he does at NACDI.
Darek DeLille, also known as Zhaawanang Binesii (Southern Spirit Bird) in Ojibwe.