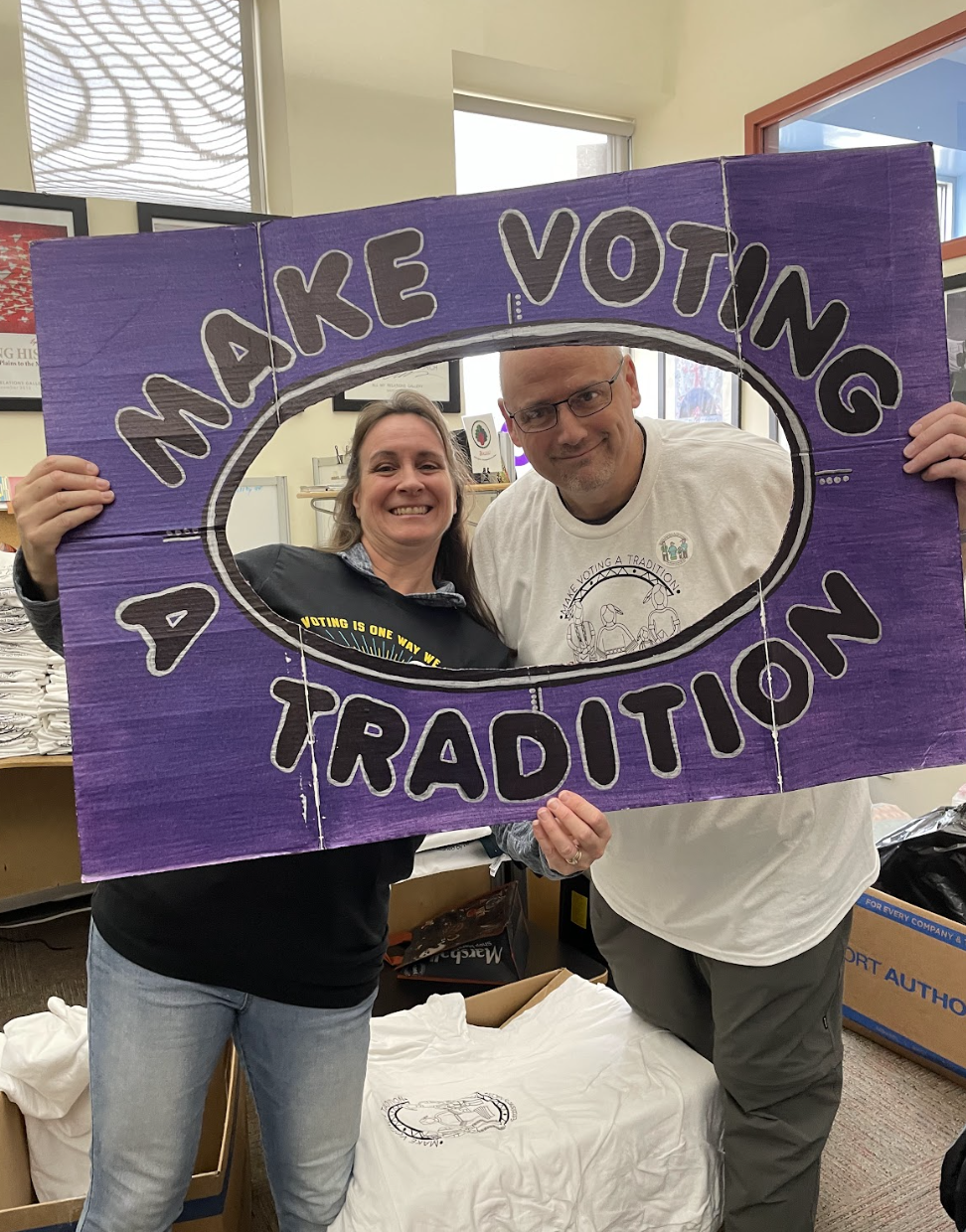 Donate to NACDI
NACDI is a multi-issue power building organization with deep roots in the Urban Native community. We amplifiy and advances the Native American community's vision for a vibrant future. We do this through our four areas of work: Civic Engagement, Food Sovereignty, Native Arts and Culture and Community Engagement.
Help us build power in the Native community. Make a donation to NACDI today.
NACDI Provides Opportunities for Artists
Hear from artist Lori Pearson about how NACDI supported her as she was developing her career. NACDI helps change lives for our people.
Contact Us
Please contact Robert or John if you would like to visit about our work.
Types of Giving
There are many ways to assist NACDI in creating brighter futures for Native Americans.
Monthly Giving
It's easy to sign up for monthly giving with NACDI. Please call John Williams.
Donate your most valuable asset—your time.
Planned Giving
Donors may want to help NACDI beyond a cash gift. Planned gifts include bequests, charitable trusts (remainder and lead), gifts of retirement plan assets, gifts of life insurance policies, and gifts of tangible personal property We would be pleased to work with you and your advisors to structure a gift that best fulfills your goals Please contact John Williams @jwilliiams@nacdi.org or 507-706-0531.
Financials
As a community asset, NACDI is an open book. We have our financials available here to review. If you have additional questions, please contact John Williams.
Annual Reports
NACDI produces an Annual Report each year to keep our supporters informed of our community work and to celebrate the accomplishments of the organization.