Four Sisters Farmers Market
Join us for the market every Thursday from 11 AM to 3 PM until October 26th!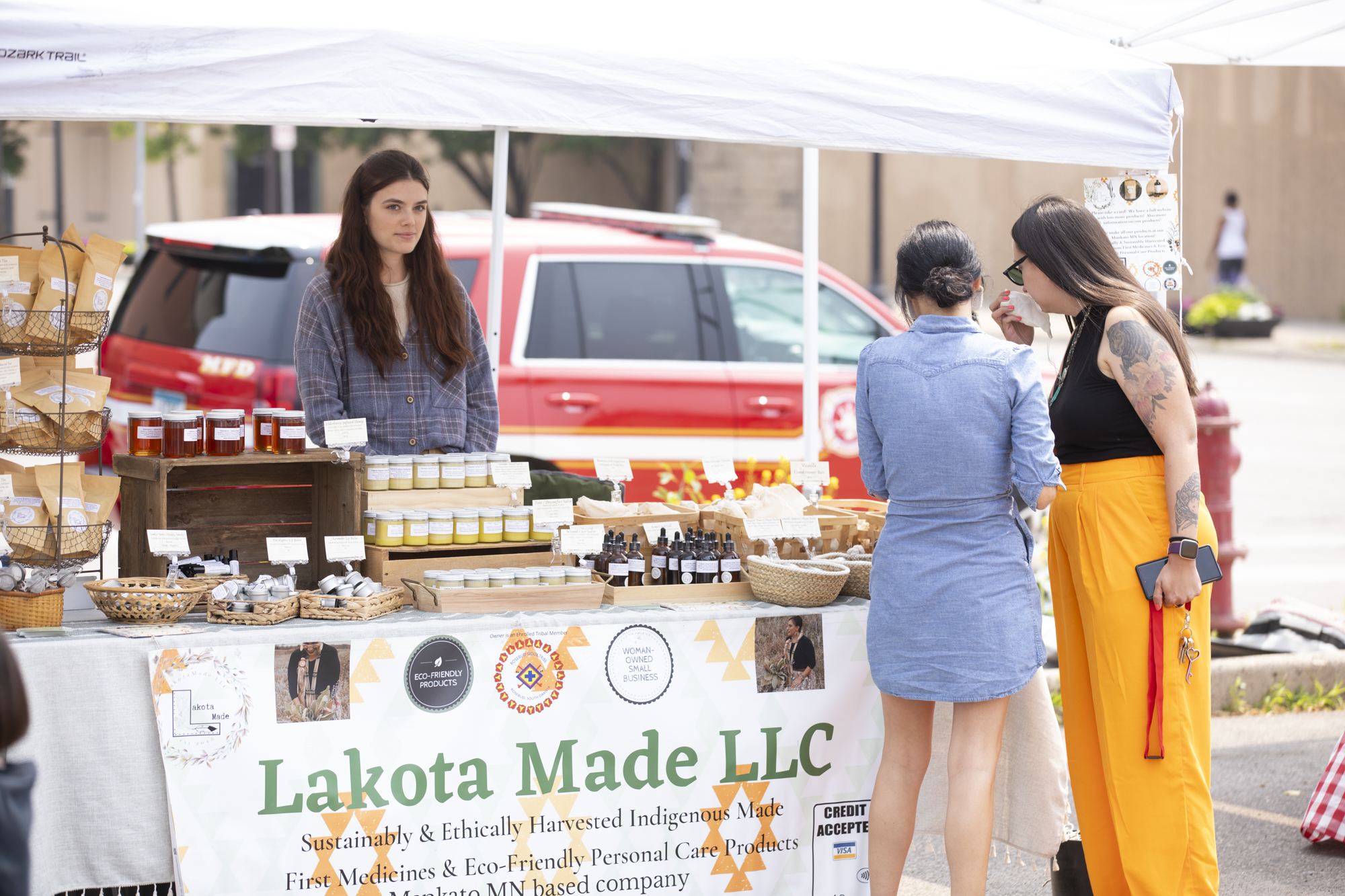 About Our Market
The Four Sisters Farmers Market is an Indigenous-focused farmers market that provides increased access to affordable, healthy, culturally appropriate local foods within the American Indian Cultural Corridor. We strive to celebrate Indigenous pride, health, and well-being.
Our 2023 season is from June 1st to October 26th, every Thursday from 11 AM to 3 PM in the parking lot of 1414 E. Franklin Avenue, Minneapolis, MN 55404.
We welcome and accept SNAP/EBT benefits, Market Bucks, Gus Produce Market Bucks, cash, and cards. In partnership with Hunger Solutions, Four Sisters can match up to $10 of SNAP/EBT benefits. Spend $10 and we will give you $20 more! Stop by the market manager's table to learn more about this opportunity.
The Market by the Numbers
Map + Parking + Hours
1414 East Franklin Avenue
Minneapolis, MN 55404
The market takes place in the NACDI / Pow Wow Grounds Coffee House parking lot on Thursdays from 11 AM to 3 PM. Street parking is available nearby.
Four Sisters Food Sovereignty Coordinator/ Market Manager
Ho-Chunk Nation of Wisconsin
Vendor Applications
Vendor applications for the 2023 season are now full. Please apply to be on our follow-up list for next season!