Programs
All My Relations Arts' mission honors and strengthens relationships between contemporary American Indian artists and the living influence of preceding generations and the vitality of the American Indian Cultural Corridor. Arts and culture are fundamental to our framework of community advancement. These play a major role in building and transforming the Native community and are the primary focus of AMRA.
Arts & Culture News
Maggie Thompson (Fond du Lac Ojibwe) has been named the recipient of the second Jim Denomie Memorial Scholarship. Created in partnership with the Denomie/Wilson family, All My Relations Arts Gallery, and Bockley Gallery, the annual $10,000 prize recognizes a Native artist who best exemplifies the values Denomie demonstrated in his own career: commitment to excellence, generosity of spirit, and engagement with community. Denomie passed away in March 2022 at age 66. Read More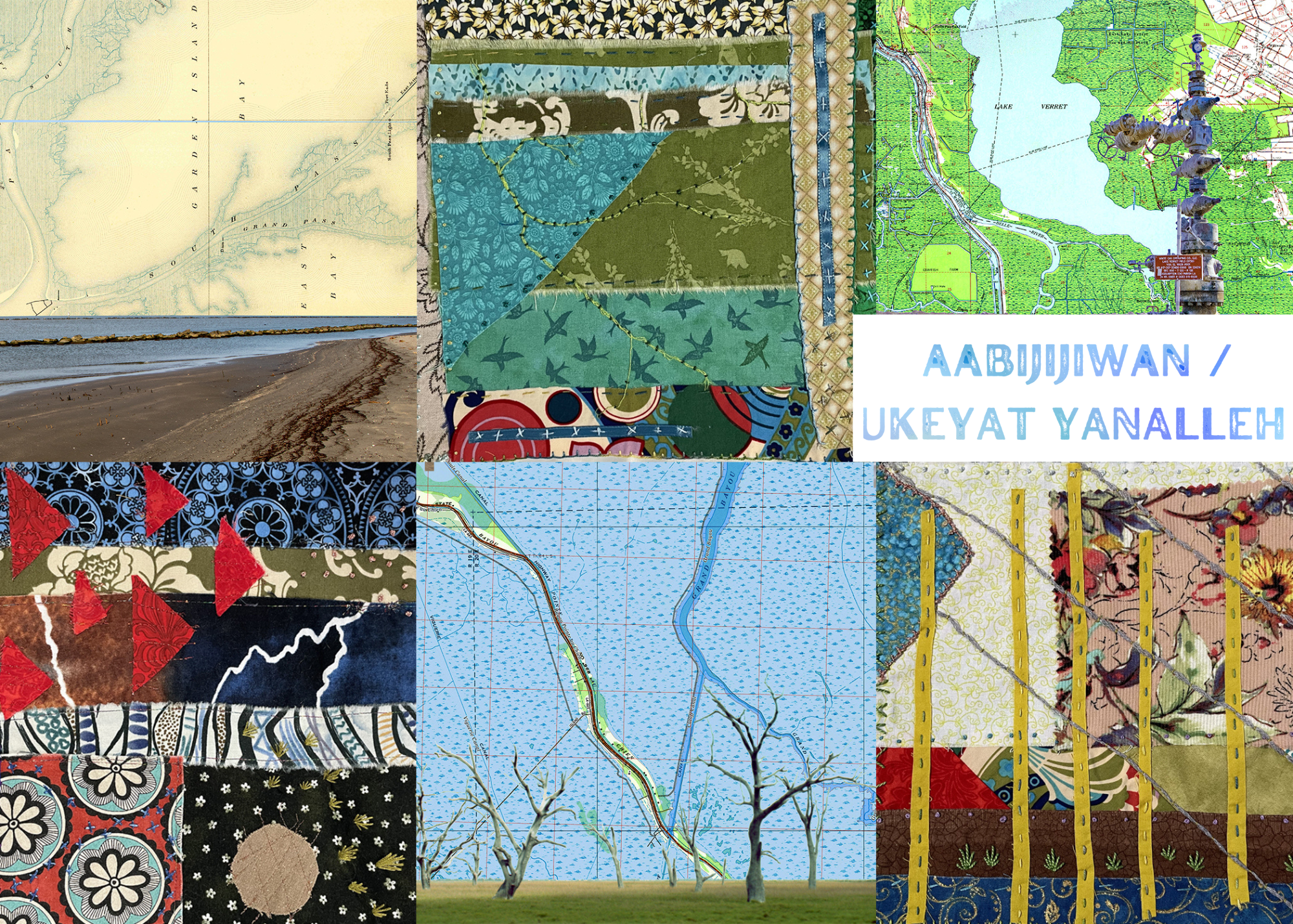 All My Relations Arts Gallery Presents
Aabijijiwan Ukeyat yanalleh
Aabijijiwan Ukeyat yanalleh is a collaborative exhibition from artists Karen Goulet (Ojibwe) and Monique Verdin (Houma). Karen and Monique are sisters of the same river, connected by the planetary lifeforce known as the Misi-ziibi (Big River, Ojibwe) near the headwaters in the north and remembered as Misha sipokni (Older than Time, Chata) in the coastal territories of the southern Delta, where the bayous of Turtle Island meet the sea.
Get Involved with All My Relations Arts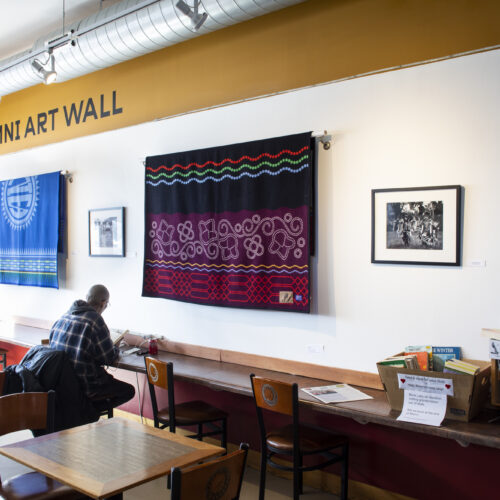 Are you looking for artist support, resources, or to exhibit in our Gallery or on the Mni Art Wall? Visit the All My Relations Arts website to learn more.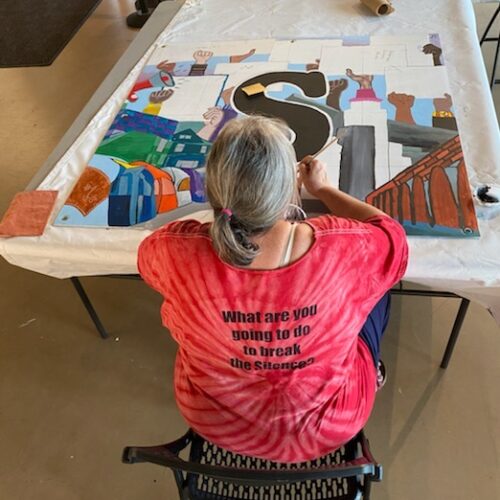 Donate your most valuable asset: your time.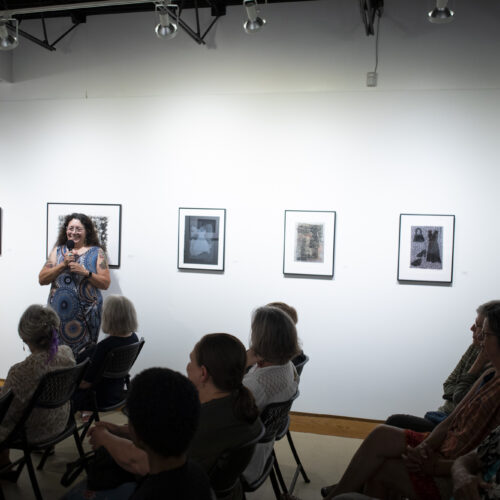 Help AMRA continue to foster and encourage Native American artists. Your support helps us bring high-caliber, fine art exhibitions and showcases to the American Indian Cultural Corridor, as well as sustains our year-round programming.