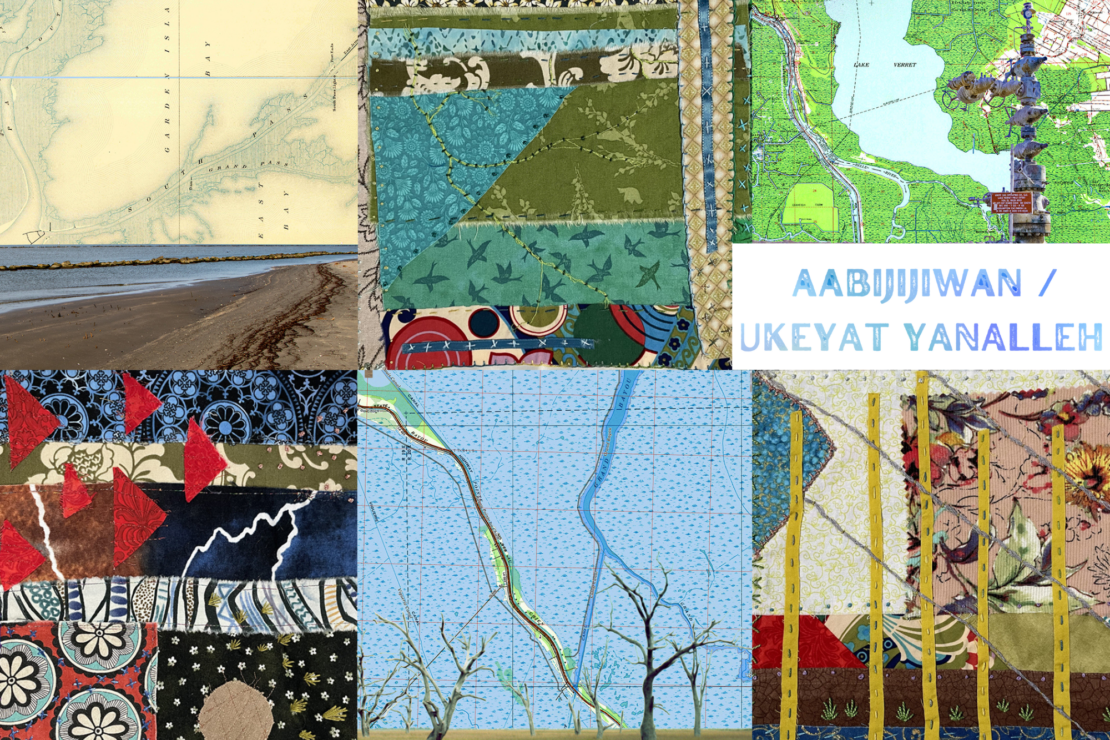 Aabijijiwan / Ukeyat yanalleh Opening Reception
Date:
Location: All My Relations Arts
Join us Thursday, October 12th for the opening reception of Aabijijiwan / Ukeyat yanalleh. This exhibition is a collaboration between artists Karen Goulet (Ojibwe) and Monique Verdin (Houma). Karen and Monique are sisters of the same river, connected by the planetary lifeforce known as the Misi-ziibi (Big River, Ojibwe) near the headwaters in the north and remembered as Misha sipokni (Older than Time, Chata) in the coastal territories of the southern Delta, where the bayous of Turtle Island meet the sea.
6-8pm; All My Relations Arts; Food and drink will be provided.
About the artists: 
Karen E. Goulet is a White Earth Ojibwe Band member and is also from Metis, and Finnish people. She is a practicing artist, poet, educator and community sculptor. She is the Miikanan Gallery Program Director at  Watermark Art Center in Bemidji, Minnesota.  Karen received her BA from The Evergreen State College, MFA in Sculpture from The University of Wisconsin – Madison, and MEd from University of Minnesota Duluth. She is a recent recipient of Minnesota State Arts Board Grants, Waterers Fellowship, and Region 2 Arts Council Anishinaabe Arts Fellowship. She was a pilot artist for the Big River Continuum Project. Her work centers around community, environment, and perpetuating culture. Her life path has always been a creative path and she has dedicated her professional and personal life to making, sharing, and encouraging artistic practice.
Monique Verdin is a transdisciplinary storyteller, citizen of the Houma Nation and director of The Land Memory Bank & Seed Exchange, responding to the complex interconnectedness of environment, economics, culture, climate, and change in the Gulf South. Monique is currently working to support the Okla Hina Ikhish Holo, a network of Indigenous southeastern gardeners, to grow food and medicine sovereignty in the lower Mississippi River Delta and is a Bvlbancha Liberation Radio collaborator. Monique is co-producer/subject of the documentary My Louisiana Love and co-author of Return to Yakni Chitto : Houma Migrations.