Storytelling Time: 2023 Highlights: Making is Medicine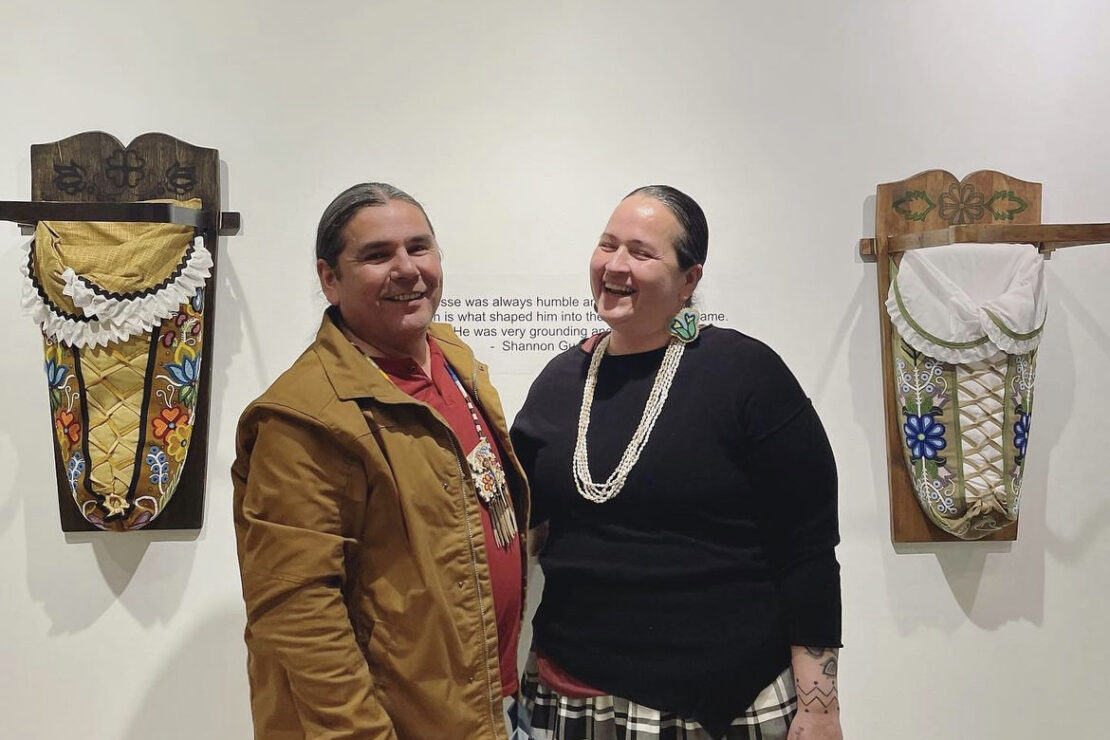 We are approaching Give to the Max Day, Giving Tuesday and our Year End Appeal donor reach. We want to take this time to reflect on what was an incredibly busy and impactful past year. We've had so many joyous and fun moments. I want to highlight one that stood out to me for its beauty. 
In April, All My Relations Arts brought a traveling show from Ontario's Thunder Bay Art Gallery to our gallery. Entitled Piitwewetam: Making is Medicine, the exhibition explored one family's journey through grief and recovery using art and ceremony as healing. This exhibit highlighted the deeply personal collective experience of love and the nuanced ways in which we cope with loss. Through regalia, cradle boards, ribbon shirts and moccasins, the care and attention put into each piece was medicine for the makers. 
The community response to the exhibition was overwhelmingly positive and emotional. One visitor stated their connection to the work: 
Beautiful – breaks my heart yet the words and feelings communicate joy and life. Thank you so much for sharing this. 
What a gift! This exhibit was probably our most traditional show and it was delivered through a family's personal experience. It demonstrated how we can use our culture and ancestral ways of knowing to heal. While the topics of death, loss and grief can be difficult to articulate, the artists of Piitwewetam celebrated the beauty, laughter, joy and hope that exemplifies the love of a family member.
-John Williams, Vice President of Development